If you have been charged with a DUI there are usually two legal matters against you:
1) a criminal case for violating Idaho's laws, and
2) a civil case to suspend your driver's license for failing or refusing a test.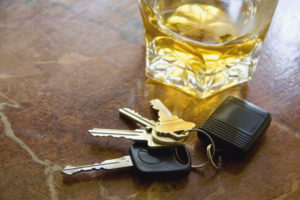 1. Administrative License Suspension or Refusal Suspension
To protect your driver's license, time is of the essence. In most cases, if you do not request a hearing within seven days (received by the department) after failing a blood alcohol test, or after being served a Notice of Administrative License Suspension advisory form, you lose your ability to contest your driver's license suspension. Therefore, a 90-day license suspension will automatically go into effect for a first offense. This may be longer if it is a second or third offense. Also, failing the breath test can result in the termination of your commercial driver's license.
It is essential to request a hearing before the Idaho Transportation Department, right away. If you retain Sheckler Law Office immediately following your DUI, we will request the hearing, and preserve your right to challenge the automatic civil case that seeks to suspend your license to drive.
Idaho Code section 18-8002A http://www.legislature.idaho.gov/idstat/Title18/T18CH80SECT18-8002A.htm is the statute that generally governs administrative license suspensions for failing a breath alcohol or blood alcohol test in Idaho.
If you retain Sheckler Law Office to represent you, we will fully advise you on the law pertaining to the administrative license suspension case, and represent you before the Idaho Department of Transportation.
Similarly, if you refuse an evidentiary test, you must file a request for a hearing with the court within seven days to contest a suspension.  If it is your first refusal, you can be charged a civil penalty of $250.00 and suffer a one year license suspension. Idaho Code section 18-8002
https://legislature.idaho.gov/statutesrules/idstat/Title18/T18CH80/SECT18-8002/ is the statute that generally governs refusals.
2. Criminal DUI Case
If you are formally charged, your first court date will either appear via a summons through the mail or on a ticket issued to you at the time of your arrest. Find your next court date & court location.
What happens at your arraignment?
Your first court appearance is your arraignment. This is where the Prosecutor will read the charges against you, and you will formally enter into a plea. The Judge may set bail, and/or impose conditions on your release.
What happens at your next hearing?
If you didn't speak to a DUI Attorney before your arraignment, you need to contact one immediately. The next hearing after your arraignment is a pre-trial hearing. Typically one of three things may happen at this hearing.
1. You can continue your case to another pre-trial hearing for a variety of reasons.
2. You can plead guilty as charged or accept any plea deal that you get offered.
3. You can maintain that you are not guilty of this crime and set your case for trial.
What happens if you set your case for trial?
You may request either a bench trial heard by a Judge, or a jury trial heard by a group of your peers. Typically you will have several court dates in between your pre-trial and jury trial that you may or may not be required to attend. A jury trial on a DUI case may last 1 day or 1 week depending on the number of witnesses, and evidence that will be presented. You may be required to attend every day of the trial. If you are found not guilty then the case will be dismissed.
An Idaho State DUI is a serious matter. Contact my firm today to speak with an experienced Coeur d Alene DUI Attorney for a free consultation. Remember it is of vital importance to speak to an experienced DUI attorney right away to not only answer any questions you may have but also to start building a defense to address the DUI charge. Please be aware, that the contents of this website are not intended to provide specific legal advice to any person on his or her individual, unique situation. Legal advice can only be given after I know all the facts and circumstances to your specific situation, and best advise you of how to proceed.